A wedding on a budget seem like an oxymoron. Weddings are some of the most expensive events. From the dresses and suits to the reception décor, wedding furniture rental, and party favors, wedding rings and jewellery – a couple who is about to get married will have a lot of pencil-pushing to do to make sure that there's room for everything in their budget.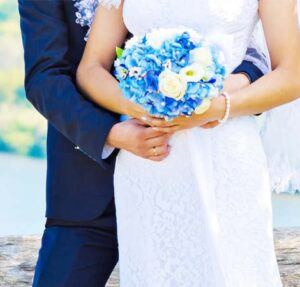 If you really know what you want and are planning way ahead of time, it is not all that difficult to do this. You need the luxury of time and a lot of elbow grease to spruce up a wedding on a budget. It's great if you can have a group of friends as your "event committee" to help you with all the leg work.
Getting organized
The first thing for you to do is to get organized. You need to have a plan that will be your guide as you near your wedding day. Your plan should include a checklist of things to do, your budget, and your schedule.
When you are working on a limited budget, you have to spend a lot of time canvassing and looking for suppliers that can give you what you need at the lowest prices. And scheduling, with the help of your friends will make this easier.
Renting
You also have to remember that you do not have to buy everything. Going for rentals will considerably cut your costs. By rentals, we mean gowns, tuxedos, bridesmaid dresses, bridal cars, photographers – which are the usual rentals for a wedding. But getting them as a bundle from wedding service providers will relatively lower the amount you have to pay.
Picking Practicality
Even in your choice of wedding and reception venue, there are creative ways to save on costs. Instead of booking a hotel ballroom or any other party venue, you can look for a bare room that can be decorated and dressed up to suit your wedding theme.
Reception
A roof deck, for example, can be a great wedding reception venue for an afternoon wedding. You can set up a covered area with rented wedding furniture to serve as your lounging and changing area. For an intimate reception, you can have sofas, low tables, and stools instead of the standard round dinner tables. This way, people can mingle and sit together comfortably as they celebrate your wedding with you.
Food/Catering
You also do not have to spend too much on the food with this kind of a reception since it's not a sit down dinner. An informal setting could mean a more comfortable time for eating as well.
Besides, the cozy atmosphere puts more focus on conversations and sharing your joy as a newlywed couple. Watching the sunset and having the canopy of stars slowly form above the venue gives the wedding a romantic touch without you having to spend another penny.
A Wedding on a Budget Takeaways
Practicality for a wedding means spending less but still having the best. Enlist your friends and family members to help you find the best deals, and in doing tasks leading to the wedding.
Remember, weddings are about family togetherness, so a cozy reception may be embraced as they would a formal one, with less the glamour.